Duplode
Joined on June 2007
35 years old

Cork`s Crew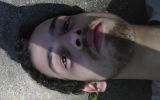 ---
Expertise

Ferrari GTO, NoRH racing, finding motivation to improve =D.

Problems

IMSA cars, tactical discipline while racing.

Background

Stunts was his first relevant racing game ever, and it never really lost a place in his hard drive or in his heart through more than a decade. A fortunate chain of events brought him to this lovely community by April 2007, and since then he's exploring bit by bit how far he can reach...
Seasonal activity
| Duplode | 2007 | 2008 | 2009 | 2010 | 2011 | 2012 | 2013 | 2014 | 2015 | 2016 | 2017 | 2018 | 2019 | 2020 | 2021 | 2022 | 2023 | Average |
| --- | --- | --- | --- | --- | --- | --- | --- | --- | --- | --- | --- | --- | --- | --- | --- | --- | --- | --- |
| Sent replays | 30 | 93 | 88 | 86 | 61 | 56 | 54 | 42 | 54 | 89 | 57 | 43 | 59 | 78 | 101 | 55 | 146 | 70.1 |
| Active days | 23 | 65 | 61 | 50 | 44 | 49 | 33 | 31 | 39 | 40 | 32 | 27 | 30 | 38 | 48 | 37 | 87 | 43.2 |
| Participation rate | 44% | 100% | 100% | 100% | 100% | 100% | 100% | 75% | 100% | 100% | 100% | 100% | 100% | 100% | 100% | 100% | 100% | 95.2% |
| Final/Current position | 8th | 2nd | 1st | 3rd | 1st | 1st | 3rd | 2nd | 1st | 2nd | 2nd | 1st | 3rd | 1st | 2nd | | | 1.94 |
| Best position | 2nd | 2nd | 1st | 1st | 1st | 1st | 1st | 1st | 1st | 1st | 1st | 1st | 1st | 1st | 1st | 0 | 31st | 2.8 |
| Average position | 3.3 | 3.5 | 2.2 | 3.4 | 1.9 | 2.7 | 4.1 | 2.3 | 1.6 | 2.6 | 2.3 | 1.9 | 3.6 | 1.9 | 1.9 | 0 | 0 | 2.3 |
Competition tracks created: