ZCT43 review before the race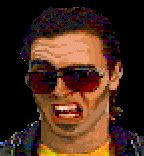 Hellooo!!! Missed me, ya? I saw an empty scoreboard, so I thought you don't know how to drive on Broken Wing. Okay ladies, listen to me then. I'll try to finish one lap, and will share my impressions with you.
As you know, this month we must drive with Porsche Carrera 4. Relatively slow car without 6th gear. Here we go. Track starts with corner and loop. Try to work more on loop cut because it's very important for your further speed. And by no means do not touch the grass! After bridge jump follows paved corner. Watch dashboard to keep at least 100mph there. Boulevard is useful to make a small jump; thus will increase speed a bit.
Then goes another bridge for jumping over the house, and... dilema what to choose: go straight or to the left? First alternative is easier (maybe faster too?). There is only one tricky part: jump from hill to road. I wasn't successful and landed on grass instead of asphalt. Of course, I lost some seconds there.
After elevated corner comes one more important jump. You will need to land on paved corner where concrete blocks will raise some troubles for you. But not for me as I did this jump trick superbly. My car speed increased dramatically but I didn't know how to use advantage of it, and lost all going to next sharp corner with pipe. Only creative (or diligent) racers will gain extra seconds in this key part of the track.
Watch older replays to know how to drive into elevated corner. After it just use elevated ramp for a jump till finish line. Good luck on this amazing racing circuit! My trial time was around 1:30. Don't worry if your first attempt will be worse than mine. Just some more practics and you'll be smiling :)
---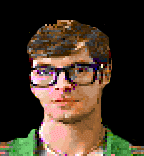 Hi again. Remember me? I tried to foresee top5 on Caleidoscope track, and my thoughts almost came true! Now let's review possible winners on Broken Wing. Firstly, one remark: Porsche Carrera was chosen as September or October car in last two ZakStunts seasons. Quite an autumn car, right?
Bonzai Joe. Winner of just finished event had to wait almost all year for victory in our main contest. His last win came in 4 October on... Carrera track z30! Besides, only Bonzai Joe and Zak raced all three times with Carrera here. Although it's hard to hope for a 2nd consecutive victory but weakened opponents can do a favour to bearded driver. Conclusion: If neither Gutix nor Alain will race serious then, plus with current motivation, BJ can took another win and valuable points for his team.

Alain. Current Stunts champion for z42 sent a ridiculous time. If he want to finish season 3rd he must to concentrate. Alain finished 2nd twice with Carrera. Maybe it's time to go higher? Conclusion: Alain should race seriously to be on podium.

Gutix. Cooperation with former Carrera winner Alan Rotoi (in 2002; last year missed) can lead to achievement of good time. But somehow I feel Gutix won't show his all strength again. Probably lack of motivation or studies. Conclusion: Will Gutix race hard or will he disappoint many supporters and experts?

Akoss Poo. Warrior of Kazincbarcika marked this season as very stable driver. He missed podium only twice. Interesting, his hated rival Mingva was above those both times! Hmm, what it should mean? Conclusion: Very tough opponent but mistakes (like not implementing complicated tricks) can keep him off the podium.

Place for Hungary. In my opinion, Usrin (finished 5th in previous two races) and Zak (quite good with Carrera) have more chances than remaining drivers like Diesel Joe, Dark Chaser or Krys Toff. Also CTG can be involved in fight depending on circumstances with his computer. Conclusion: We should wait thrilling battles for this place.