Alan Rotoi
Joined on May 2002
42 years old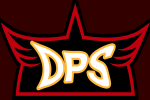 Doubleplusspeed

---
Expertise

Aereal stunts, finding tricks, "one wheel on/over the road" (OWOOTR) rule.

Problems

Icy roads.

Background

His first professional race was in May 2002 and since then he won 6 competitions: Zak Stunts 2021, ISA 2002, IRC 2003, France Stunts 2002, IMSA cup I and IMSA cup III. He also got the 2nd place in Zakstunts 2002.

Comment

Designer of Melange XGT-88 custom car. Manager of 4dsL Stunts League. Founder of MeganiuM Aces High team.
Seasonal activity
| Alan Rotoi | 2005 | 2006 | 2007 | 2008 | 2009 | 2010 | 2011 | 2012 | 2013 | 2014 | 2015 | 2016 | 2017 | 2018 | 2019 | 2020 | 2021 | 2022 | Average |
| --- | --- | --- | --- | --- | --- | --- | --- | --- | --- | --- | --- | --- | --- | --- | --- | --- | --- | --- | --- |
| Sent replays | 10 | 13 | 3 | 36 | 44 | 5 | 11 | 21 | 38 | 24 | 23 | 3 | 7 | 9 | 8 | 12 | 92 | 114 | 26.3 |
| Active days | 8 | 8 | 3 | 17 | 24 | 5 | 9 | 14 | 22 | 20 | 17 | 3 | 6 | 8 | 7 | 11 | 49 | 55 | 15.9 |
| Participation rate | 33% | 33% | 11% | 36% | 58% | 33% | 36% | 58% | 100% | 83% | 75% | 25% | 33% | 58% | 41% | 50% | 100% | 100% | 53.5% |
| Final/Current position | 15th | 18th | 18th | 9th | 10th | 14th | 9th | 11th | 5th | 8th | 8th | 14th | 10th | 8th | 11th | 9th | 1st | | 9.89 |
| Best position | 1st | 5th | 5th | 2nd | 3rd | 6th | 1st | 2nd | 4th | 2nd | 2nd | 6th | 4th | 1st | 1st | 2nd | 1st | 0 | 2.7 |
| Average position | 7.5 | 10 | 5 | 4.8 | 7.3 | 8.5 | 5 | 7.6 | 7.3 | 7.3 | 7 | 7.7 | 5.3 | 6.1 | 5.4 | 5.7 | 2.1 | 0 | 5.6 |
Competition tracks created: